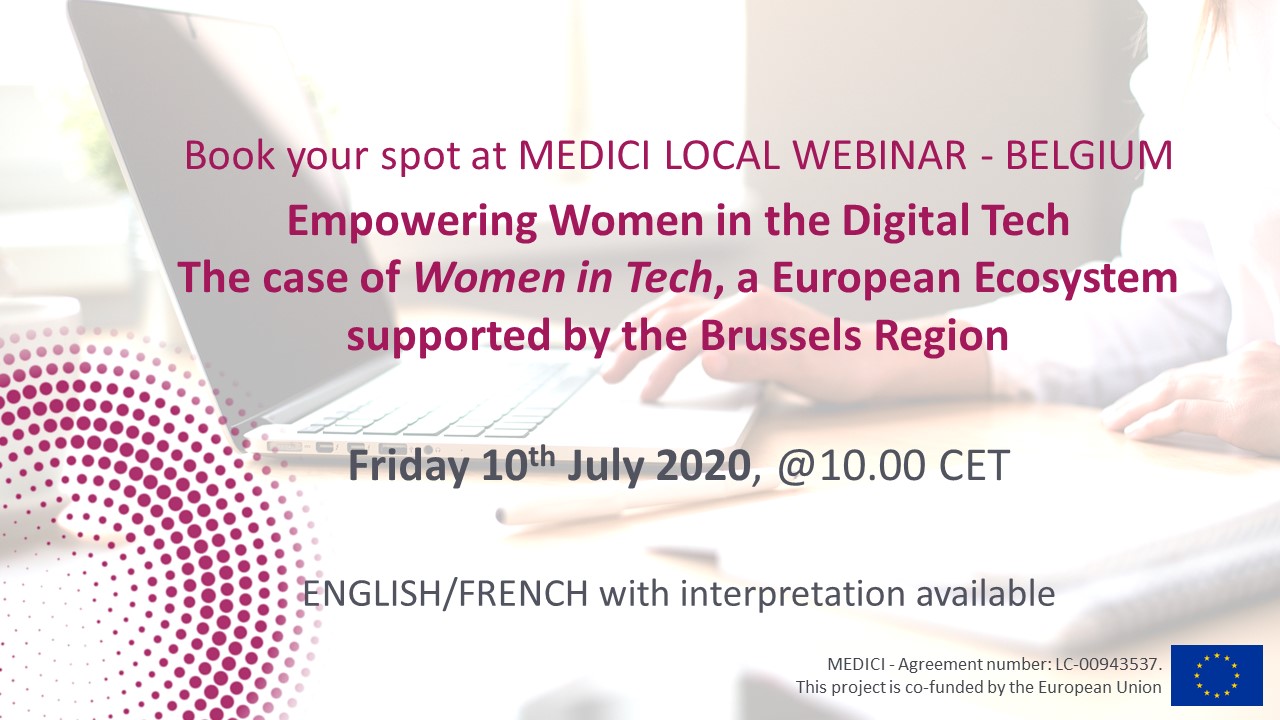 MEDICI Belgium Webinar – Empowering Women in the Digital Tech
Connect on Friday 10th of July at 12.00 CET to learn about Women in Tech, the first European Female Ecosystem, supported by the Brussels Region, to empower women in technologie and innovation, with Loubna Azghoud, Coordinator of Women in Tech. This Platform brings together public and private sector to:
Sensitize and inform women about digital opportunities and to promote gender equality in the high-tech industry
Stimulate and support women startups creation and growth
Empower women entrepreneurs to share their experience and to present them as role models
Rise awareness among young girls to STEM studies and careers
Monitor the relations between women and digital sector
Emit new gender policies to the institutional and governmental authorities with the contribution of our partners' expertise
The organisation was born after that the Brussels Government has approved the « Next Tech » plan, with the objective to support and foster, through the drafting of several concrete measures, the creation and growth of companies in the digital sector. Women in Tech Brussels was born from a gender policy of this digital Plan.
Meet also 19, one member of the Women in Tech Ecosystem, presenting their initiative "She Loves to Code" and explaining the value of being part of a Female Network.
Find out more in the agenda.
The Webinar is free but registration is mandatory.