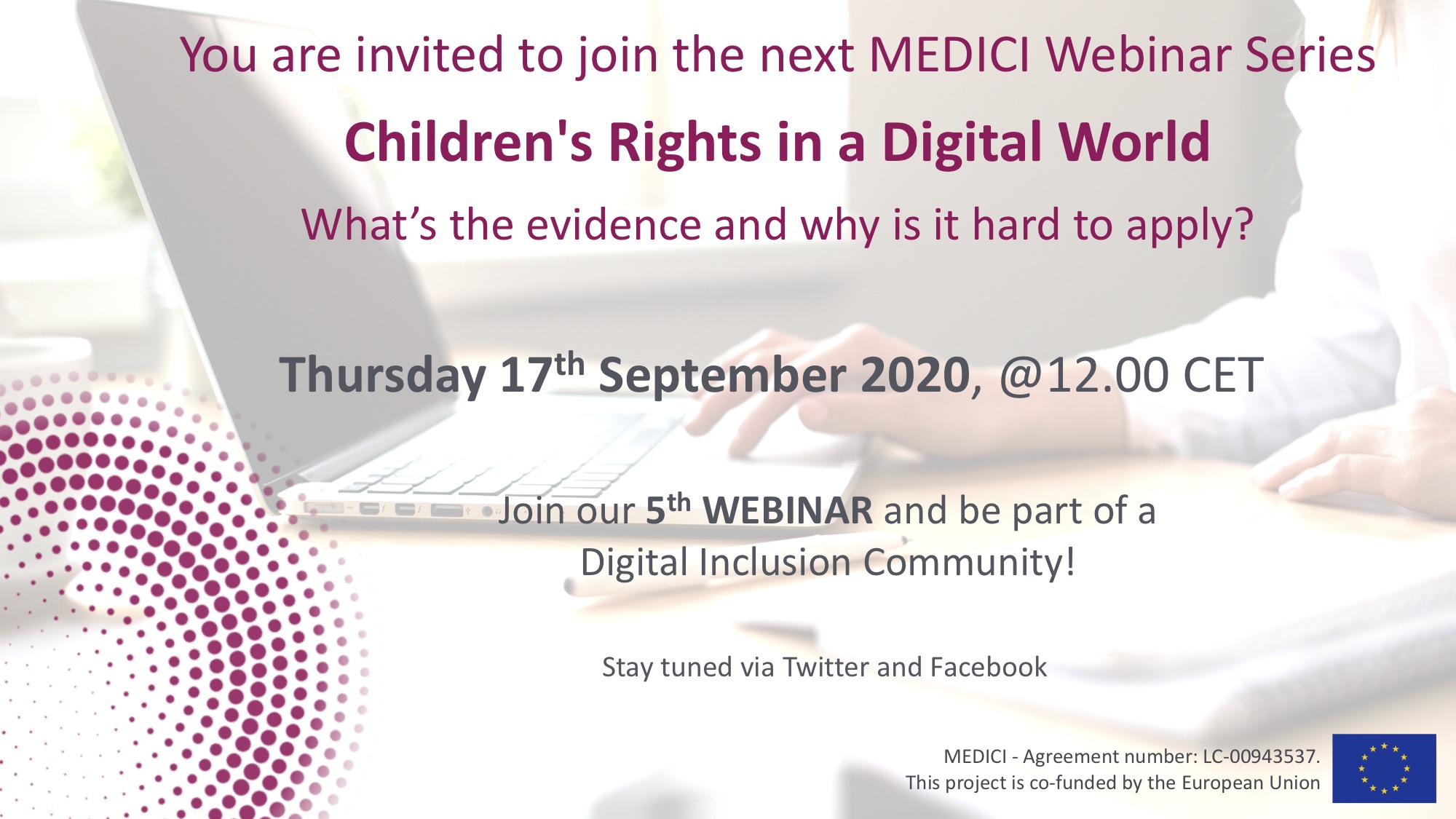 Fifth MEDICI Webinar – Children's rights in a digital world
Connect on Thursday the 17th of September at 12.00 CET to learn about combating online violence and abuse towards children.
During this online event, you will have the opportunity to hear our speakers provide a context for the European Strategic Framework around the rights of the child in the digital environment and reflect on the impact of social isolation due to COVID19 on child abuse, particularly, to those children who were already in a vulnerable situation.
Find out more on the agenda.
The Webinar is free but registration is mandatory.